immune.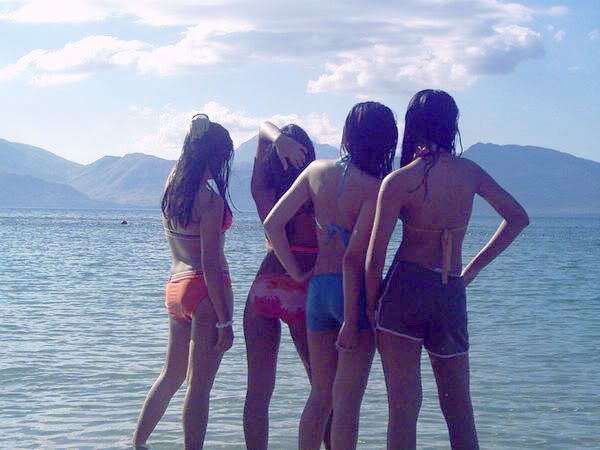 Sunday, April 10, 2005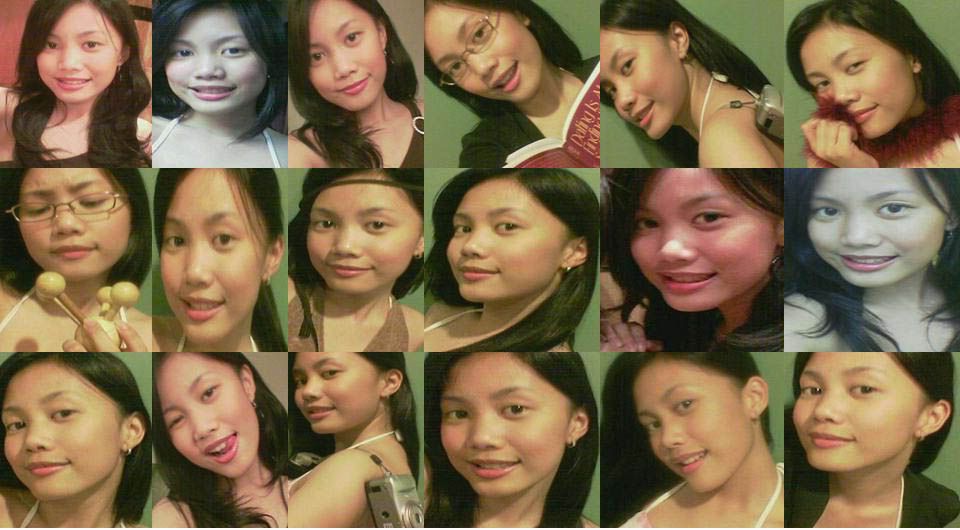 The many faces of me :D Forgive please, the photographer gave me the rejects.

Yesterday, I emceed my tita's despidida in Manila Diamond Hotel. Lolz. Was the youngest person there. The rest were on their 40's+. I was forced to try ballroom dancing and I admit it was kinda fun even though it was mostly associated with old people. I learned reggae, chacha and swing. I realized that my body's made to dance to club music and cheerdance only. Dance instructors managed to make me look like a pro :D After the celebration(wrong term for a despidida, I guess.. LOLZ) , went to Ipanema to meet up with friends. But only stayed there for two hours. Decent chat, drinks, people. Met new friends, one was kinda cute but was wearing havoc pants so forget about it. Haha..

Two days ago was a gig in Bagaberde with the Subic girls. The boys were there to play. Beso-d. Super bad Dun was uttering the words I was dared to say in Subic even when he was onstage. Giggles* Dun remembers, at least and he wasn't d**** that night after all.. Hmmm.. Vince, on the other hand, was too serious about his performance. Our requested song was the last they played *aww* Next gig would be at Dun's place this coming week..

Oh, here's the pic btw.. Managed to upload it.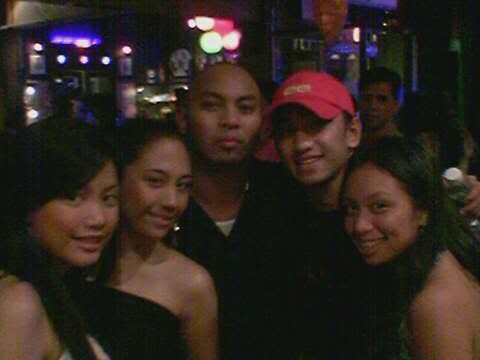 -Tinay
6:10 PM |
know


* Dwelling in Ortigas * Seventeen has been the peak of my whole life * I love hanging out with my friends- as long as I am with them, I am content. * I'm in search of the thing that I am really good at. I've tried ballet, gymnastics, piano, cheerleading, etc. Just not my thing. * Currently into fencing, though. * I'm a proud Christian who declares her faith * A part of my heart belongs to Rob Sy * I study in DLSU-Manila * I'm a BS Psychology major * I have mood swing tendencies * I can be sociable * I can also be unsociable to people I dislike * Generally, I can get along with anyone * Just do not bitch around me * I'm usually playing pool at Katipunan, Tomas, Metrowalk, Makati or Timog area * or I would probably be spotted seated at a resto bar or a coffee shop * I enjoy going to the movies * I am kind of tired of the night life * I'd rather be burnt with stress than be buried in boredom * I listen to house music most of the time * I enjoy traveling * Especially trips to the beach * I'm a frustrated writer * Being a cardiologist is my ultimate dream * School sucks especially when I dislike the teacher + subject * I can be a jealous person at times * There are times when I suffer from extreme paranoia * You may hate me for some things but I assure you that I am not a hypocrite * I'm suffering in a major college crisis * Help anyone? * I'll update this soon *

FULL friendster accounts:
tinay7@surfworld.com
tinay2@antique.orgtinay_tres@yahoo.comtinay_quatro@yahoo.comtinay_cinqo@yahoo.comtinay_six@yahoo.comtinay_wek@yahoo.comtinay_vain@yahoo.comcrying_out_for@yahoo.comt9_v@yahoo.comt9_vee@yahoo.comt9_twelve@yahoo.com
t9_thirteen@yahoo.comlatest friendster account: tinayprivate@yahoo.com
myspace account: tinay7@surfworld.com

YM: tinayyyv

archives

February 2005
March 2005
April 2005
May 2005
June 2005
July 2005
August 2005
September 2005
October 2005
November 2005
December 2005
January 2006
April 2006
May 2006
June 2006
July 2006
August 2006
September 2006
February 2007


NO MORE TAGBOARD! E-mail me at t9_vee@yahoo.com