immune.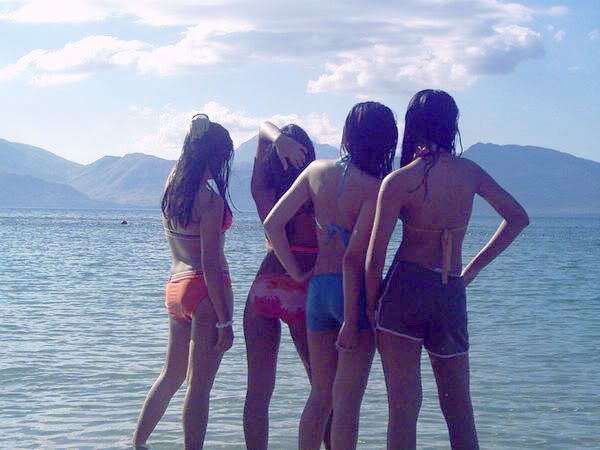 Thursday, April 14, 2005
Mishaps in our Country



Whoever started the rumor through texts regarding a massive earthquake supposedly to take place today, shame on you. I don't see the point why you have to spread false claims like how rubbish people forward "cursed" messages that promise death and misfortune to you and your family. I think bums are the ones who are doing these useless activities. They find it amusing that their fellow Filipinos are starting to panic and indeed forward these to other people. C'mon.. You guys better stop because we are already aware of the upcoming disasters and catastrophes this year and goofing around would definitely not help. There would come a time that instead of having the people prepare for possible tragedies, they probably won't rely on sources like e-mails and cellphones anymore. I was upset when I saw in the news that some corporations were forced to let their employees leave work before 5pm. I guess those behind this text attack are celebrating their success in fooling with the people's minds. Tsk tsk..
-Tinay
6:44 PM |
know


* Dwelling in Ortigas * Seventeen has been the peak of my whole life * I love hanging out with my friends- as long as I am with them, I am content. * I'm in search of the thing that I am really good at. I've tried ballet, gymnastics, piano, cheerleading, etc. Just not my thing. * Currently into fencing, though. * I'm a proud Christian who declares her faith * A part of my heart belongs to Rob Sy * I study in DLSU-Manila * I'm a BS Psychology major * I have mood swing tendencies * I can be sociable * I can also be unsociable to people I dislike * Generally, I can get along with anyone * Just do not bitch around me * I'm usually playing pool at Katipunan, Tomas, Metrowalk, Makati or Timog area * or I would probably be spotted seated at a resto bar or a coffee shop * I enjoy going to the movies * I am kind of tired of the night life * I'd rather be burnt with stress than be buried in boredom * I listen to house music most of the time * I enjoy traveling * Especially trips to the beach * I'm a frustrated writer * Being a cardiologist is my ultimate dream * School sucks especially when I dislike the teacher + subject * I can be a jealous person at times * There are times when I suffer from extreme paranoia * You may hate me for some things but I assure you that I am not a hypocrite * I'm suffering in a major college crisis * Help anyone? * I'll update this soon *

FULL friendster accounts:
tinay7@surfworld.com
tinay2@antique.orgtinay_tres@yahoo.comtinay_quatro@yahoo.comtinay_cinqo@yahoo.comtinay_six@yahoo.comtinay_wek@yahoo.comtinay_vain@yahoo.comcrying_out_for@yahoo.comt9_v@yahoo.comt9_vee@yahoo.comt9_twelve@yahoo.com
t9_thirteen@yahoo.comlatest friendster account: tinayprivate@yahoo.com
myspace account: tinay7@surfworld.com

YM: tinayyyv

archives

February 2005
March 2005
April 2005
May 2005
June 2005
July 2005
August 2005
September 2005
October 2005
November 2005
December 2005
January 2006
April 2006
May 2006
June 2006
July 2006
August 2006
September 2006
February 2007


NO MORE TAGBOARD! E-mail me at t9_vee@yahoo.com