Wednesday, November 30, 2005
Nothing special to write about today.. I just feel like blogging.
Jourd and I saw Exorcism of Emily Rose yesterday at Galleria. the movie scared the hell out of us! I had to drag Jourd to the bathroom when I had to go pee. The very last time I've experienced THAT kind of thrill was The Ring and I swear, Exorcism is waaaaaaaaaaaay wayyy scarier than that. I've never seen anything like it. It's the freakiest flick I've seen and the fact that it is based on a true story adds up to its scariness. It doesn't have any visual monster thing effects and it's weird that it even makes the whole plot freakier. Haha. I've been having second thoughts whether I should do further research about that exorcism or not. I don't really want to open my awareness in those supernatural events. By the way, I salute the actress who starred as Emily Rose. Acting as if you are possessed is a big task, you know.. :D I really recommend this movie to all horror freaks.
Salute the SEA Games athletes!
..This is one of the reasons why I am a proud Filipino. I am never the type who does constant search on foreign descendants. Yeah, I probably have a mixed sort of race but tracing that is crap. Most of my being is Filipino so what is the use of forcing yourselff to be half
that
and half
that
and another half of
that
? Haha. How profound and bullsh*tty. Anyway, our unsung heroes have been gathering Gold medals since day 1. I was reading the paper last Monday and it's really funny how this one official dude hoped for ONE SINGLE gold medal from the athletics. He underestimated the Filipino athletes coz they already bagged around 45 Gold medals in different fields. Sure, we sucked at some of them but we've proven ourselves worthy of being called champions in most of the events. I really encourage the people to support the SEA Games by at least watching our players. I did watch the fencing event and supported my friend from the RP team. He's really my idol and I want to compete in the fencing event in the SEA Games in the far future. BLAH. Cheers to that!
Amidst the daydreams..
I'm not yet an international competitor so as of the meantime, let's talk about my little accomplishments. I've beat Rob in Daytona at Powerstation. He demanded for a rematch coz he could not take defeat. Too bad the card ran out of credits when it was his turn to swipe. HAHA. I'm still the ultimate
Daytona champion
and he's the undefeated Tong-its winner.
Being absent today did not help me relax at all. In fact, being buried in ultimate boredom stressed me out. The fact that Rob was out with his girl buds (angry) and I had no one to talk to added to that stress so I lit aroma candles, turned on chillax trance music and plunged in my tub til my skin crumbled like prunes. Lovin it... But I must admit that I'm really jealous of these girls he always hangs out with. Besides, why does he have to drop them off their homes after chilling at Bang Coffee?!!! This makes me
roar.
-Tinay
7:29 PM links to this post |
Wednesday, November 16, 2005
Third year has been clinched and senior year's screwing up big time more than it did it my past three years in high school.
We are supposed to work in triads for our thesis. Unfortunately, Jourd and I teamed up with an idle person. Yeah.. It's not Jourd's fault that she's been suffering from asthma attacks lately so she has the perfect excuses for absenting herself. But this
other girl
is just plainly..... squeezing out the evil in me. I'm currently rescuing our team from extreme cases of flunking English.
Going back and forth to Philippine Mental Health Association isn't an easy task. For God's sake they haven't granted our request for an interview. The heck?? All we need is a minute or two just so we can ask some hectic "mad healer" about impoverished kiddos.
Ergh.. Enough of that stuff..
Christmas is a bit more than a month away and I don't have dough to spend for my friends and pre-Christams celebrations. Boo! :( I have to enroll myself in a money management agency. Been spending too much in Magnet for fattening cappuccinos.
Listen. Breathe..
A few hours more then I'll be in the LMC grounds again- working on a thesis on solo, doodling on a sheet for THE, whining about wild problems in Physics and finally getting a rest in CL class. Whoa. Thank God for the newly installed aircons :)
-Tinay
8:10 PM links to this post |
Sunday, November 06, 2005
The Best Sembreak Ever
Nothing beats an early summer vacation and I made sure that mine would be a big comeback after all the mishaps that happened in the past semester.
Monday:
We drove all the way to this "island." My cousin got herself a butterfly tattoo right above her pelvic bones. I dived to the water and surfed, realizing later on that a disgusting cut slashed my foot. (Lesson: Never dive when you aren't sure of the depth of the water)
Tuesday:
Pau and I jaded ourselves in the cemetery. We devised a plan to breakaway from ultimate boredom and so we decided to sell homemade chocolates. We brought a bagful of white and brown crisps, and went back to the grave with the exact number of boxes we had. I swear, I'll never do this again. People had nothing to say but beg for free tastes and say they were just rackets. Take note: Poisoned sweets
daw
sold by persuasive and convincing teenagers. Whoa.
Here goes my favorite part:
Wednesday: We woke up early to prepare the last-minute beach necessities. Rob picked us up and we sped all the way to Subic. We were panicking with his driving skills. We had coffee in NLE Petron and headed straight to Subic. Trip itself was fun. We had the best burgers at Meat Plus, btw, I've never seen THAT MUCH foreigners in Subic, fully chaperoned by their *ahem*. Anyway, we just swam all day at Subic Park Hotel and bummed at night over at Piere One, where I met up with my best bud, Jourd. Night's over, sun's almost up. Tong-its is always there.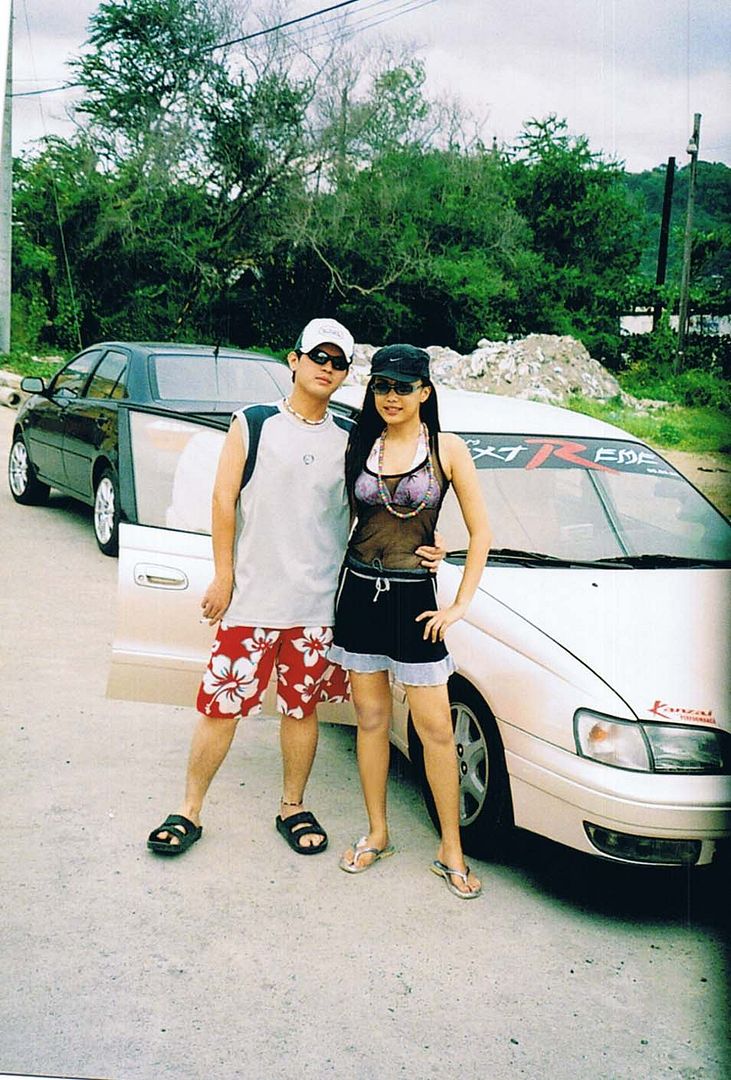 Thursday: Johnson, Bryan, Pau and Bryan went ahead to the beach. As usual, batugan Tinay, Rob and Heinz followed at 12 noon. We kayaked and all... Rob and I topped the highest score in the karaoke thing with a duet of Cruisin. Hahaha Too much details..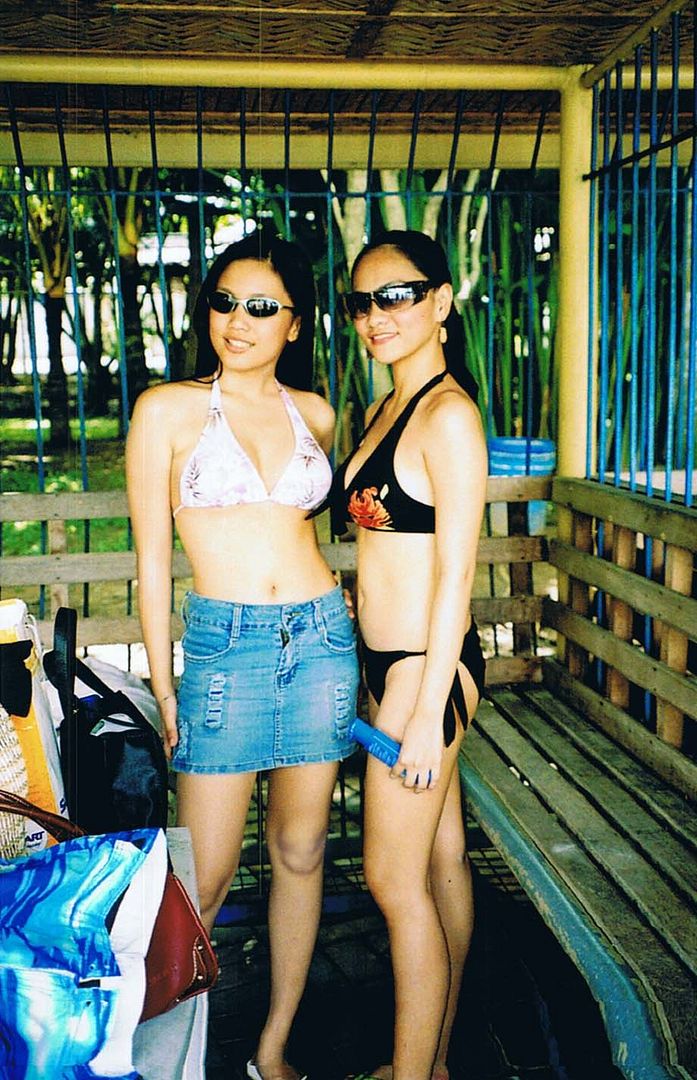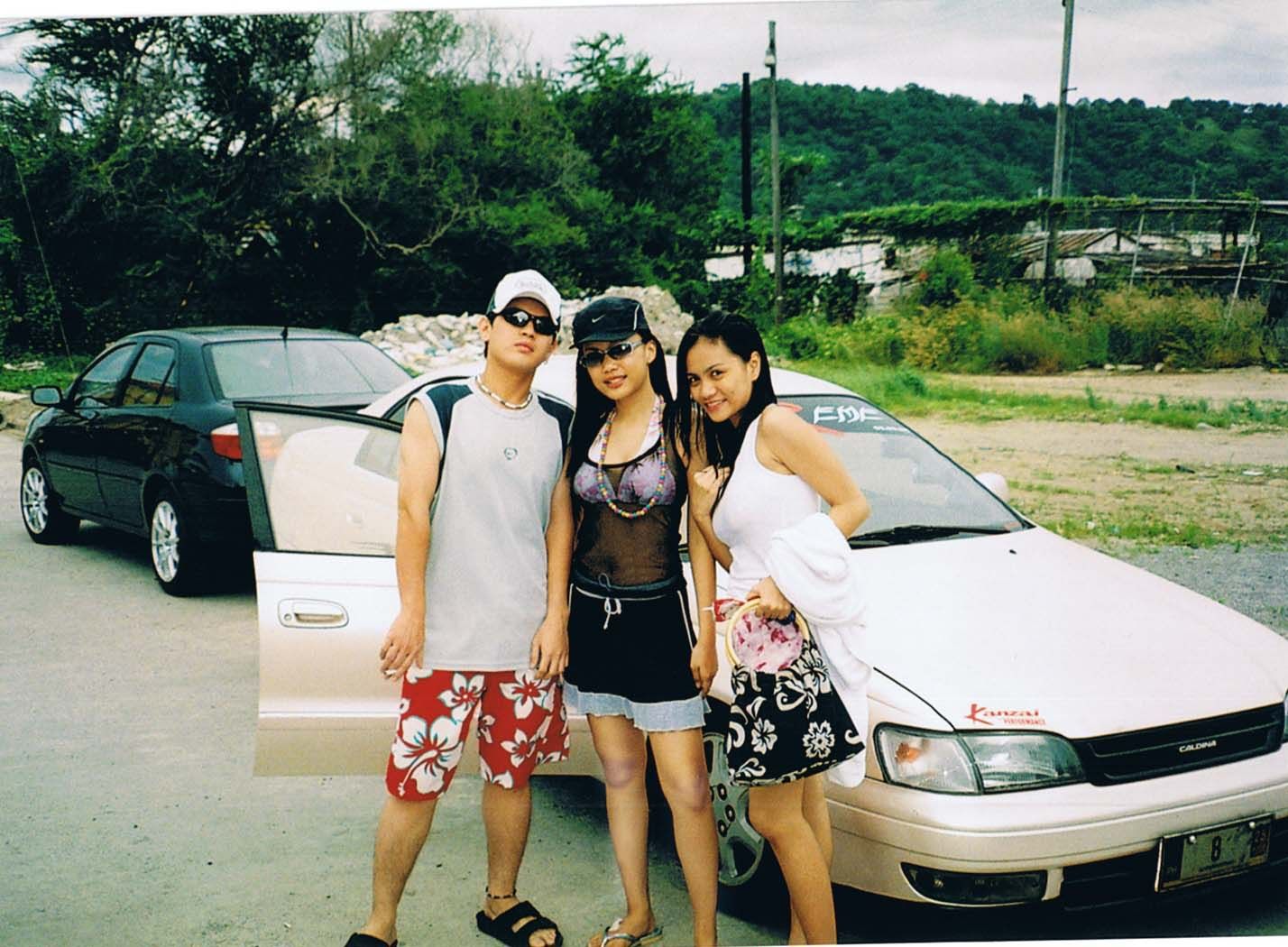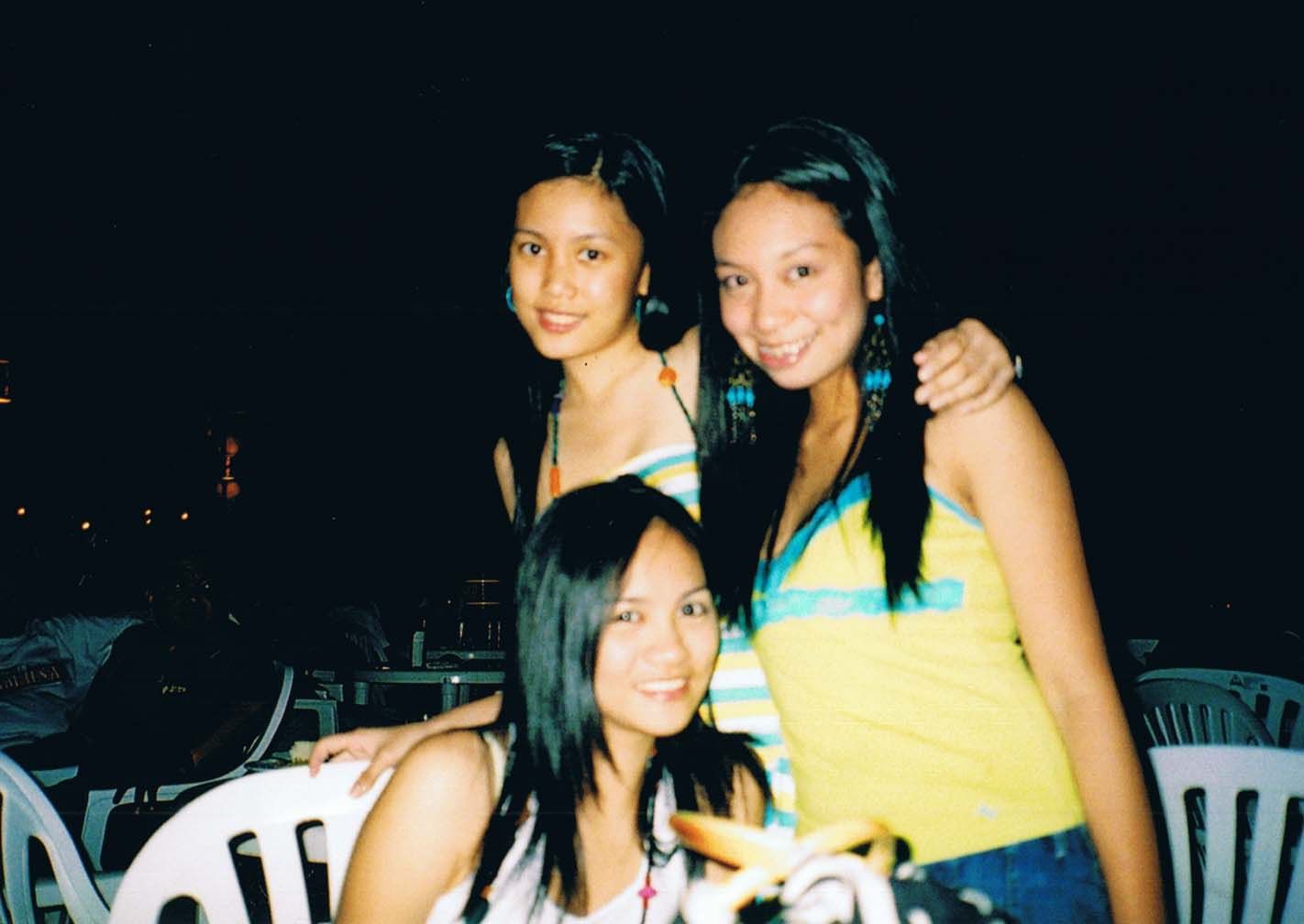 -Tinay
7:01 PM links to this post |